Welcome to Anchor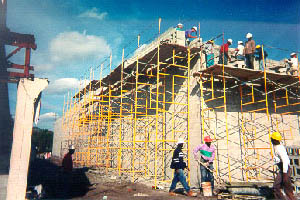 Our company was founded in 1979 as an Electrical Contracting and Commercial Refrigeration service company. We are quite proud to say our first customer is one of our customers today, and our first employee is still with us!
The company has grown and developed into a multiple division organization, please take a moment to check the diverse operation we are engaged in.
The three founders of Anchor are involved with all aspects of the organization on a day-to-day basis and can be found at any time deeply involved in any one of the divisions. The "Hands-On" participation and "Old School" business ethic of the company's founders shines through all the business dealings of this truly unique organization.