Bay Area Electric & Refrigeration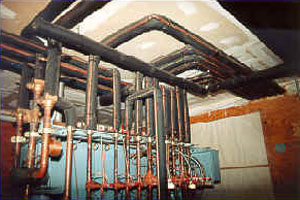 Bay Area Electric & Refrigeration is a construction and service company dedicated to servicing Supermarkets, Convenience Stores and Restaurants. We have been in business since 1979, employ in excess of 100 people, and maintain over 70 vehicles.
We provide complete installation and maintenance on Air Conditioning , Refrigeration Systems, Ice Machines, Lobster Tanks, Electrical Systems, Checkouts, Ovens, Deli Bakery Equipment, Energy Management and General Maintenance.
Service is provided at normal time and material rates, or service contracts custom designed to fit your needs. We currently service Florida from coast to coast.
State Cert. # CACO 35500 CBC0 42344 EC 000990 ER 0004728
For sales or information, please contact: